Soccer on DishLATINO
DishLATINO offers one of the best soccer channel lineups with even more coverage on all soccer leagues and matches than any other TV provider available. With programming in Spanish and English, no one in your family will miss out on their favorite teams! DishLATINO is the next best thing for soccer fans, other than going to the match itself, of course!
Soccer Channels Available on DishLATINO with Programming in Spanish
With a huge lineup of programming in Spanish, the games and commentary aren't the only things you can enjoy, but pre- and post-game analysis as well. Some channels provided by DishLATINO also include Spanish-speaking soccer shows delivered by personable, soccer knowledgeable hosts. The Spanish channels available on DishLATINO are: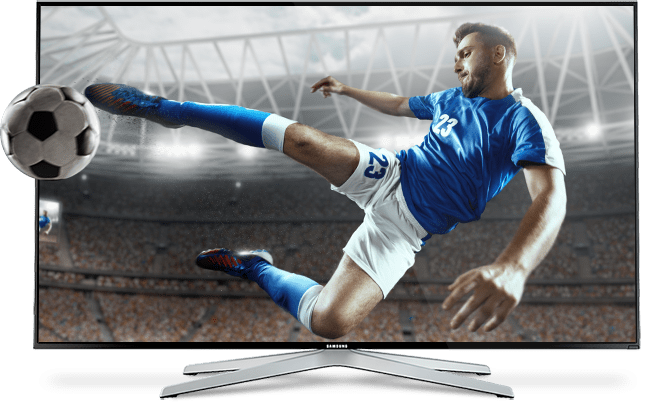 Soccer Channels Available on DishLATINO with Programming in English
Does someone in your family prefer to watch soccer in English? No problem! DishLATINO has your family covered. To watch soccer in English, just change the channel! You can still get your games, commentary, analysis, and soccer shows you do in Spanish but just in English instead on these DishLATINO channels: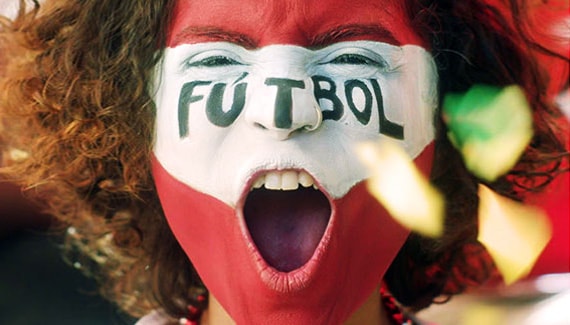 Soccer Leagues Covered on DishLATINO
DishLATINO is the superior choice no matter which soccer league you love to watch the most. With the broadest soccer channel lineup, all leagues are covered from the first to the final match. Thanks to the exclusive agreement with BeIN Sports, DishLATINO has it all, giving you the top global leagues at your disposal. You can enjoy these soccer leagues on DishLATINO:
La Liga
Ligue 1
Bundesliga
CAF Champions League
AFC Champions League
Premier League
Serie A & FA Cup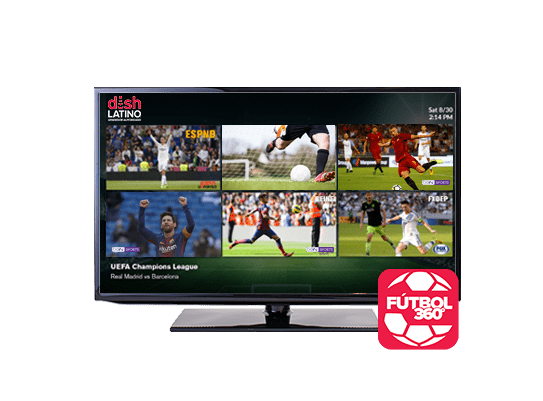 Exclusive Soccer Fan Experience with Fútbol 360 App
DISH Network has launched Fútbol 360, an exclusive platform that combines features and programming on the Hopper DVR to bring your soccer viewing experience is brought to a whole new level! You can enjoy up to 4 games at the same time in a split-screen view so you'll never have to miss a second of game play action again. Plus, using the Guía de Partidos app, it lets you view and search all upcoming games and schedules easily.
A Free Exclusive App For DishLATINO Customers.
Watch Up To 6 Games At The Same Time!
Look Up Scores & Game Schedules.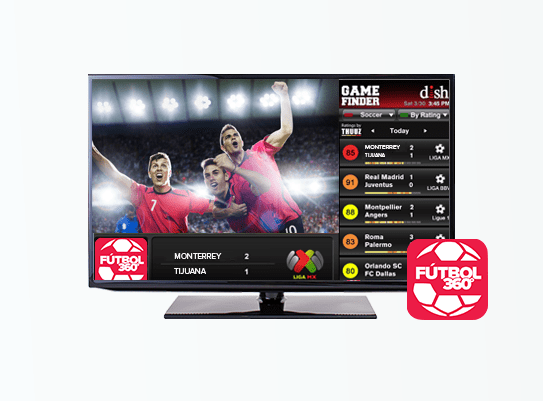 Follow Your Favorite Teams
It's easy to follow your favorite teams with Fútbol 360! Using the Equipos Favoritos feature, you can mark all of your favorite teams and all of their games will be recorded automatically! The Fútbol 360 app is exclusively available on the DISH Hopper HD DVR. The Hopper has plenty of space including 16 tuners to record your games so you can never miss a game ever again!
Follow All Of Your Favorite Teams Easily!
Favorited Teams Get Their Games Recorded Automatically!
View Team & Season Statistics.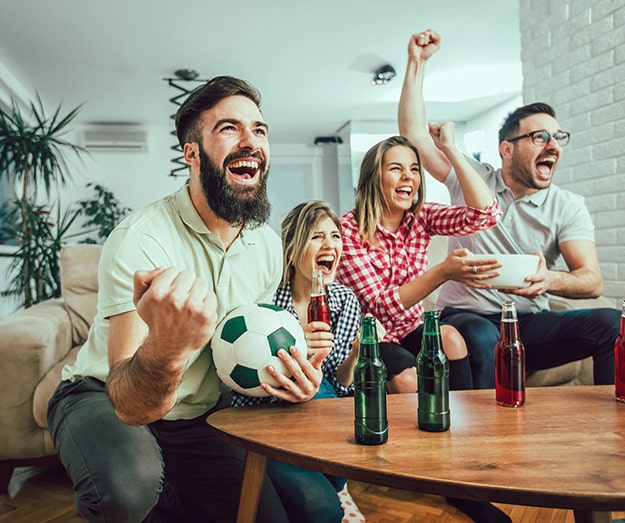 Watch Soccer Games on the Go
No matter where you are, you can still watch the game live! Even if you don't have time to watch while you're on the go, you can still record the match for when you can. You can watch live games, watch previously recorded games and schedule new recordings all by using DISH Anywhere from your mobile phone or tablet! Simply download the app, choose your favorite team and away you go, literally!
Watch Your Favorite Team's Game Live From Anywhere!
Watch Previous Recordings & Schedule Additional Recordings.
DISH Anywhere App Is Free For DishLATINO Customers.