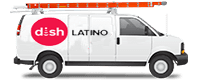 GRATIS
¡Instalación profesional estándar gratis!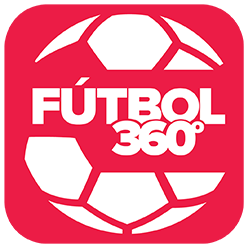 GRATIS
¡Fútbol 360 App!

INCLUIDO
¡DVR Hopper Duo con Netflix y otras apps integradas!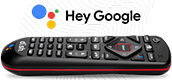 GRATIS
Control remoto por voz con el Asistente de Google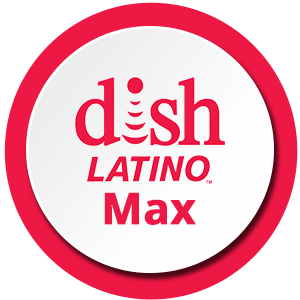 DishLATINO Max
¡Mira más de 270 canales en español y en inglés para toda la familia por $94.99 al mes con en el paquete de DishLATINO Max! Este paquete incluye tus canales favoritos como ESPN, DIY Network, Hallmark, y Comedy Central. Además, hay canales para niños como Disney, Nickelodeon, Nick Jr. y canales deportivos como ESPN2.
Lista De Canales De DishLATINO Max
A&E
Alma Vision Hispanic Network
American Movie Classics
Animal Planet
Antena Tres Internacional
AXS TV
AZ Cinema
AZ Clic
Baby First
Baby TV
BBC America
BEAUT
beIN Sport
beIN Sports en Espanol
Believer's Voice of Victory
Bloomberg Television
Boomerang
Bravo
BUZZR
BYU Television
C-SPAN
C-SPAN2
Caracol TV Internacional
Cartoon Network
Cartoon Network West
Clan TV
Centroamerica TV
CGTN Espanol
CGTNN
CHPK
Christian Television Network
Cine Latino
Cine Sony
CNBC
CNN
CNN En Espanol
Comedy Central
CRAFT
CSPRT
CubaMax
Daystar
DEAL
Discovery
Discovery en Español
Discovery Familia
Discovery Family Channel
Dish Info 101
Dish Studio
Disney Channel - West
Disney Channel
Disney XD
DIY
E! Entertainment Television
Enlace
EPIC
ESPN
ESPN2
ESPN Alternate
ESPN Deportes
ESPNEWS
Estrella TV
Estudio 5
Eternal Word Television Network
EVINE Live
Faith USA
FETV
FLXPK
Food Network
FOROtv
Fox Deportes
FOX Movie Channel
Fox Sports 1
Freeform
Free Speech TV
Fuse
Fusion
FX
FXX
Galavision
Game Show Network
Gem Shopping Network
GRIT
Hallmark Channel
Hallmark Movies and Mysteries
Headlines
History
History En Espanol
HITN
Home and Garden Television
Home Shopping Network 2
Home Shopping Network
HOPR
Impact Network
In Country Television
Independent Film Channel
Inglés Para Todos
INSP
ION
Jewelry Television
Justice
Kids and Teens Television
LAFF TV
Lifetime
Link Television
Mercury Television
MLB Extra Innings
MLB Network
MLB Network Alternate
MTV Tr3s
Music Television 2
Music Television
NASA
NatGeo Mundo
National Geographic
NBA TV
NHL Center Ice
Nickelodeon / Nick At Nite - West
Nickelodeon / Nick At Nite
Nick Jr.
Nuestra Tele
Oprah Winfrey Network
Paramount Network
Pasiones
PixL
Pop HD
PPV Event
Pursuit
QVC2
QVC
REAL
Ride TV
Russia Today
Sale
SHAHD
Shepherd's Chapel Network
SMART
Sonlife Broadcasting Network
Sports Alternate
Syfy Channel
Teleformula
Telemundo
Telemundo Oeste
Tennis Channel
The Hillsong Channel
The Learning Channel
The Movie Channel - West
The Movie Channel Xtra - West
Three Angels Broadcasting
Travel Channel
Trinity Broadcasting Network
TUDN
Turner Broadcasting System
Turner Network Television
TV Espanola International
TV Games Network 2
TV Games Network
UniMas
Universo
Univision Este
Univision Oeste
Univision TL Novelas
USA Network
V-ME
VALU
VCAFR
VCLAS
Velocity
VH1
Videorola
Wapa America
Weather Nation
WGN Cable
Women's Entertainment
Zee Mundo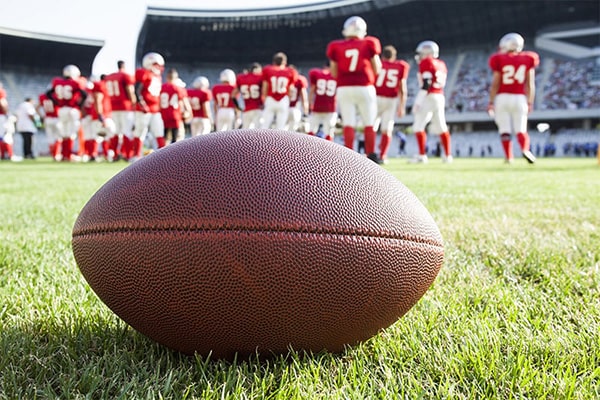 Solo Por Tiempo Limitado: ¡Consigue El Multi-Sport Pack Por Nuestra Cuenta! La Oferta Finaliza El 13/11/23
Regístrese en DishLATINO Max y obtenga deportes profesionales y universitarios incluidos sin costo adicional para usted. ¡Obtendrá acceso a 15 canales de deportes, incluidos NFL Network, MLB Network, NBA TV y más!
*Suscríbete a AT120+ o superior o DishLATINO Max y recibe el Paquete Multideporte sin costo adicional. Debe registrarse antes del 13/11/23. Programación disponible hasta el 1/11/24. Juegos sujetos a apagón local. Oferta sujeta a cambios sin previo aviso. Se aplican restricciones de oferta.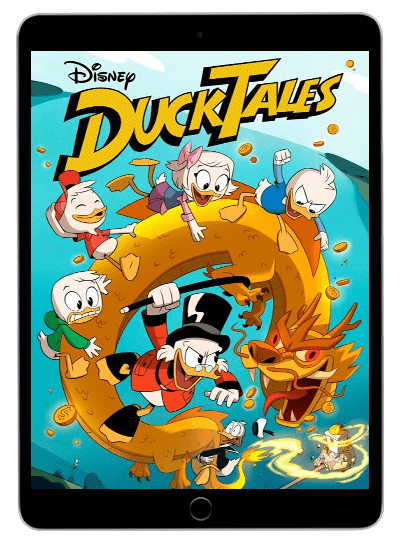 Más Canales Para Niños
DishLATINO sabe lo importante que es preservar el idioma y tener una programación apropiada para la edad de los niños. Es por eso hay contenido en español e inglés con más de 15 canales específicamente para niños. ¡Canales para niños que están incluidos en DishLATINO Max como Animal Planet, Boomerang, Discovery En Español, Babyfirst TV, Disney XD, Disney, Nick Jr. y más!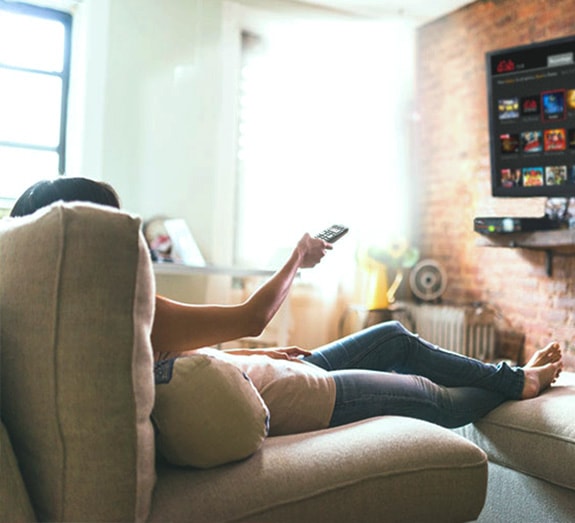 Más Entretenimiento Para Todo La Familia
Con más de 270 canales en español e inglés, ¡hay algo para todos en la familia! No importa lo que a su familia le gusta ver, DishLATINO Max tiene un canal para ellos. Disfruta de deportes, películas, telenovelas, noticias y música en casa o mientras te desplazas. DishLATINO Max tiene el mayor de entretenimiento y la mejor tecnología disponible en TV.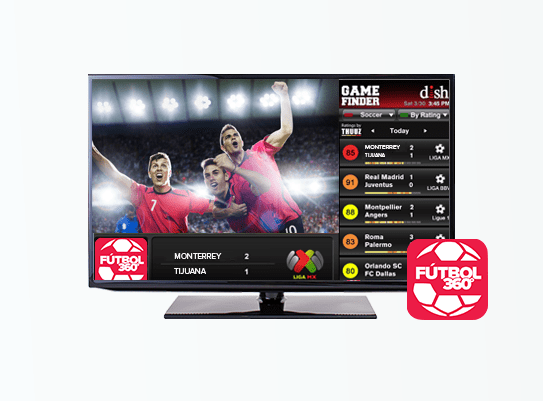 Más Canales De Deportes
¡Bienvenido a todos los fanáticos de los deportes! DishLATINO es el hogar del fútbol con las mejores ligas y copas, pero no se detiene allí. Desde fútbol, hasta baloncesto, béisbol y fútbol americano, DishLATINO Max lo tiene todo en español e inglés. ¡Encontrarás beIN Sports En Español, TUDN y más canales deportivos! ¡Además, Fútbol 360 gratis para fanáticos del fútbol!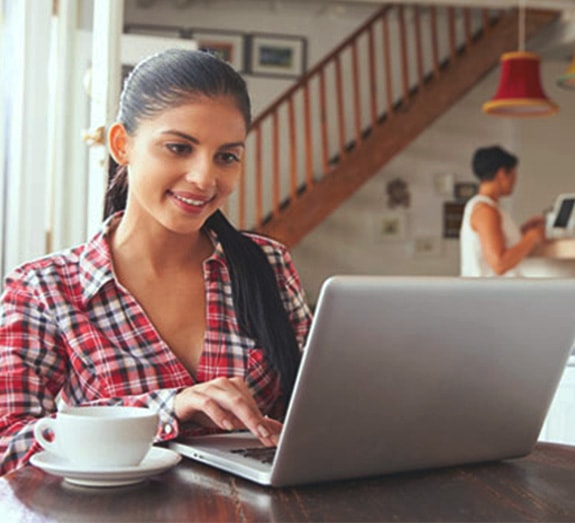 Ofertas De DishLATINO
Ofertas de DishLATINO tienen más entretenimiento que ningún otro. Nuevos clientes de DishLATINO reciben un Control Remoto de Voz, instalación en hasta 6 habitaciones, HD de por vida y Showtime y DISH Movie Pack por 3 meses gratis. Todos los paquetes tienen precio fijo garantizado por 3 años. ¡Además, los fanáticos del fútbol tendrán acceso a la aplicación de Fútbol 360 gratuita!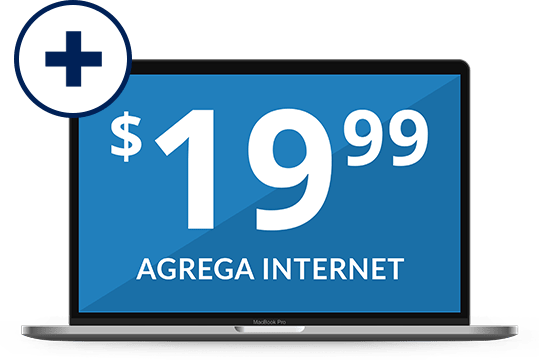 DishLATINO Internet Por $19.99/Mes
¡Nos hemos asociado con proveedores de Internet en su área para ofrecerle Internet a un precio accessible! No importa cómo planee usar su internet, hay planes de internet para cada estilo de vida. Las opciones de Internet por cable, DSL, fibra y satélite están disponibles en todo el país con planes que comienzan desde $19.99 al mes.