DishLATINO Kids Channels
The shows and movies you watch often change quite a bit after having kids, which is why DishLATINO offers a wide range of kids' channels for families with young children. Whether you want to sit down for a movie together or put on an informational program while you get your household tasks done, DishLATINO has it all and even throws in parental controls for additional peace of mind.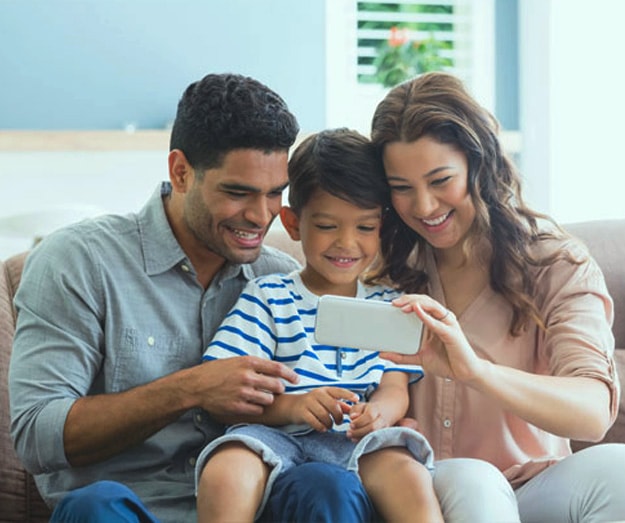 Baby & Toddler Channels
If you have a baby or toddler in your home, you know that keeping them entertained is often a top priority. With a variety of channels suited for this age group, you can select from any number of the appropriate shows offered for them in both Spanish and English. Clan TV is a particular channel that offers 100% Spanish programming, so your baby can watch, listen, and learn both Spanish and English while staying entertained and happy.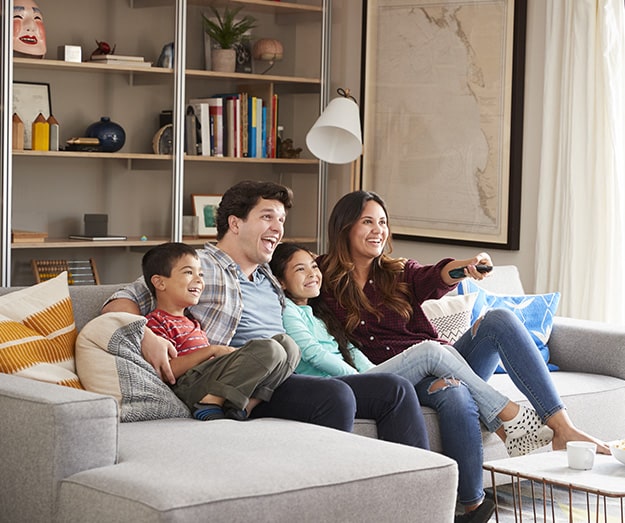 Channels for the Whole Family to Enjoy
What's a Saturday morning without cartoons? DishLATINO offers channels like Cartoon Network and Disney Channel that feature age-appropriate shows for the whole family to enjoy in either Spanish or English. For a more educational experience, you can also watch movies and shows from the Discovery channel that allow your kids to learn and soak in fascinating information from the comfort of the couch.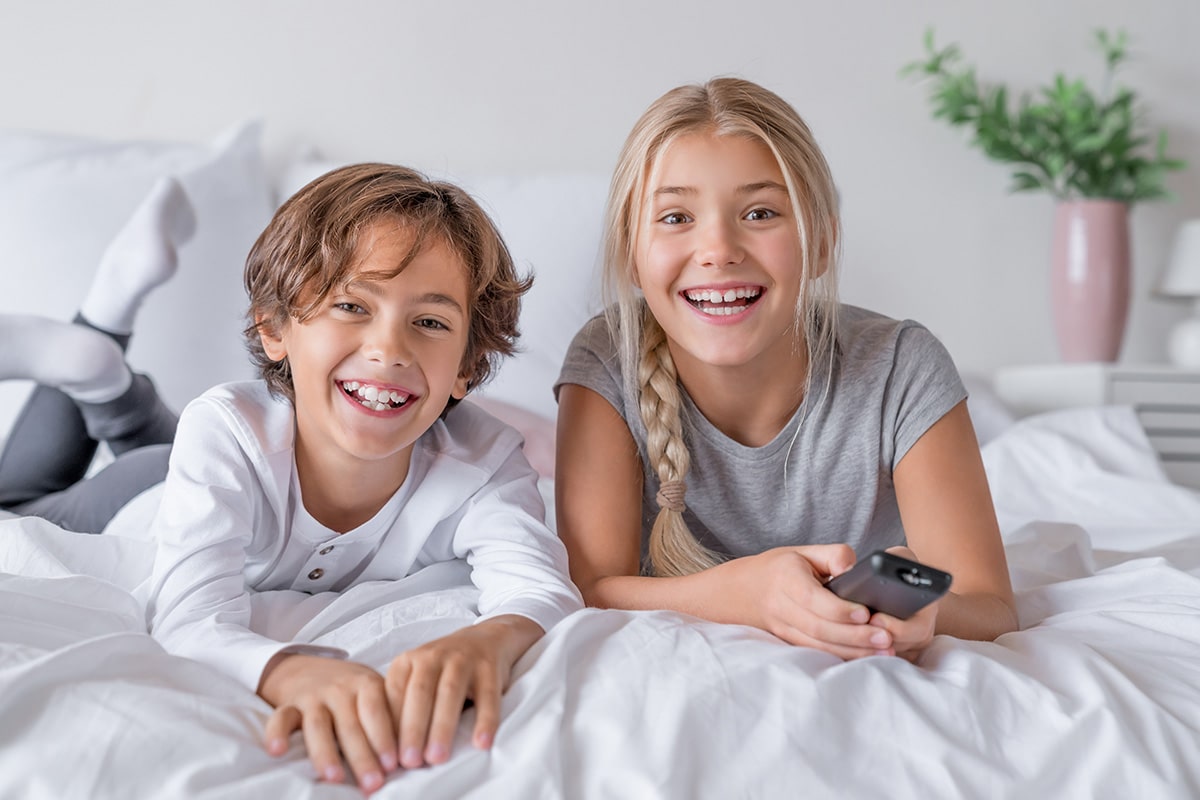 Parental Controls
When you're not able to supervise exactly what your kids are watching on TV, DishLATINO 's parental controls can. By restricting or even blocking channels based on ratings or other factors, your kids have the ability to enjoy age-appropriate programming without stumbling across something that you haven't approved. You can even set limits on how much screen time they're allowed to give you peace of mind when you're away.
Kids Channels On DishLATINO
| Channel | DishLATINO Channel # | Included On These DishLATINO Packages |
| --- | --- | --- |
| Animal Planet | Channel 184 | Dos & Max |
| Baby First | Channel 823 | Plus, Dos, & Max |
| Baby TV | Channel 824 | Plus, Dos & Max |
| Boomerang | Channel 175 | Plus, Dos & Max |
| Cartoon Network | Channel 176/177 | Plus, Dos & Max |
| Clan TV | Channel 821 | Plus, Dos & Max |
| Discovery Channel | Channel 182 | Dos & Max |
| Discovery En Español | Channel 845 | Plus, Dos & Max |
| Discovery Family | Channel 179 | Dos & Max |
| Discovery Familia | Channel 853 | Plus, Dos, & Max |
| Disney Channel | Channel 172/173 | Dos & Max |
| Disney XD | Channel 174 | Plus, Dos, & Max |
| Freeform | Channel 180 | Max |
| Hallmark Channel | Channel 185 | Max |
| HITN | Channel 843 | Plus, Dos, & Max |
| INSP | Channel 259 | Plus, Dos, & Max |
| ION | Channel 250 | Dos & Max |
| National Geographic | Channel 197 | Dos & Max |
| Nickelodeon | Channel 170/171 | Dos & Max |
| Nick Jr. | Channel 169 | Max |
| PixL | Channel 388 | Dos & Max |
| TUDN | Channel 856 | Plus, Dos, & Max |