DISH Hopper 3 HD DVR
Upgrade to the the best DVR DishLATINO has, the Hopper 3! The Hopper 3 HD DVR boasts user friendly navigation in both English and in Spanish, HD with 4K compatibility, Bluetooth compatibility, integrated search, and superior parental controls. It can record up to 16 channels at the same time with no scheduling conflicts and store up to 500 hours of HD content on its 2 TB hard drive. Plus the Hopper 3 remote control emits noises and flashing lights so you can easily find it if it gets lost.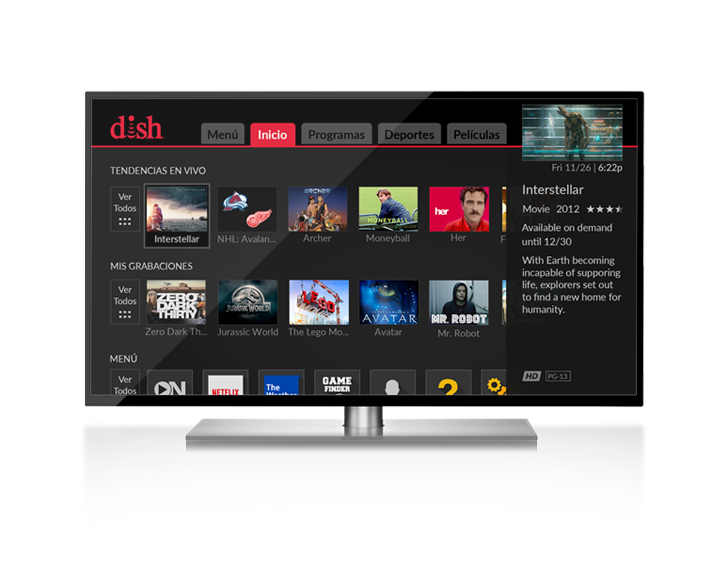 Now Has New Interface In Spanish
The Hopper 3 HD DVR has a new and improved user interface completely in Spanish! Easily find movies, TV shows, sports and news with the menu in your language. To turn on Spanish menu's simply visit the settings on your new Hopper 3.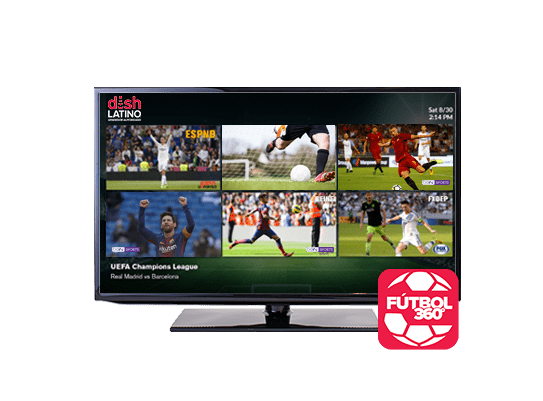 Watch 6 Games At Once With Fútbol 360
Soccer fans to watch up to six games at a time with the Multi-Channel View that comes in Fútbol 360! Multi-Channel View shows six tiles on your TV, with each tile airing content from a different channel. Content aired on these tiles rotate based on the soccer calendar pulled in from several popular channels. Easily access the soccer calendar to view and change which matches are displayed on each tile by opening the Fútbol 360 app from your Hopper 3 or visiting channel 870.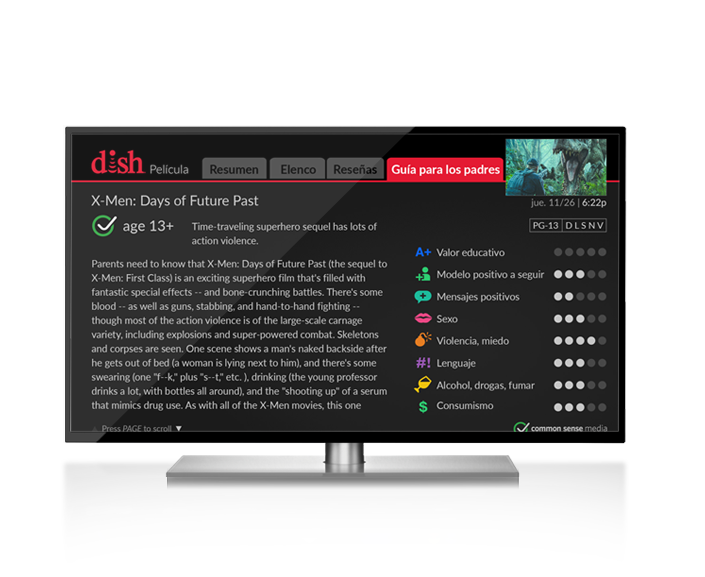 More Parental Controls & Menu Guide For Parents
It's easier than ever to make sure your children are watching is age appropriate content with the menu guide for parents. While in the channel guide, there's a tab for the menu guide displaying each program with a rating 1 out of 5 for on educational value, positive role model to follow, positive messages, sex, violence, strong language, alcohol, drugs, smoking and consumerism. There is also a description specifically to parents explaining the content and providing context to the ratings provided.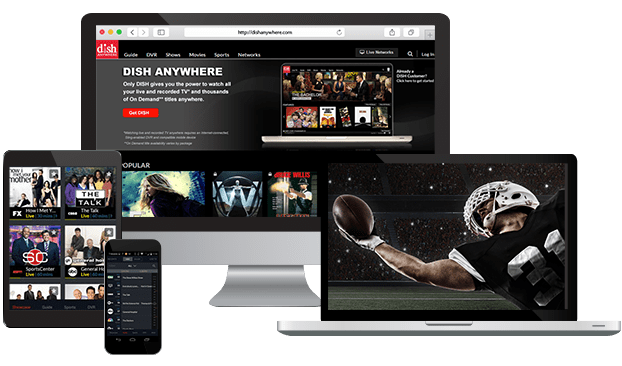 Take Your TV On The Go With DISH Anywhere
Watch 100% of live and recorded TV from anywhere you are, from any mobile device. From live sports, to breaking news to your favorite TV show, there are no limits of what you can watch from your DishLatino subscription. DISH is the only TV provider that has true TV anywhere and it's free with your subscription. To enjoy DISH Anywhere, download the free DISH Anywhere app from the Apple App Store, Google Play or Amazon Appstore and log in!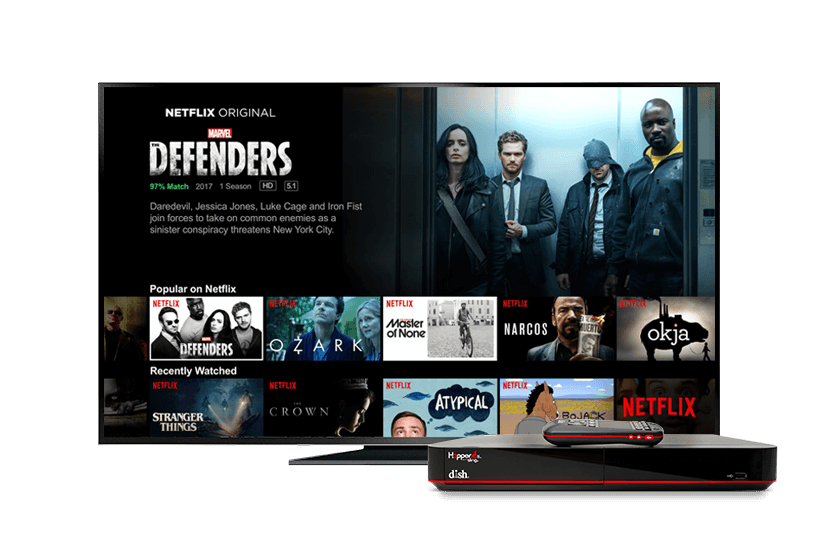 Fully Integrated With Netflix
With the Hopper 3 HD DVR, you have access to both live TV and Netflix on the same device. Netflix is also fully integrated into the Hopper 3's Smart Search. It makes finding every episode of your favorite TV show, whether it's stored on your Hopper 3, available on demand or available on Netflix, you'll find it easier with just one search! DISH Network is the first pay TV provider to make Netflix available directly on its DVRs.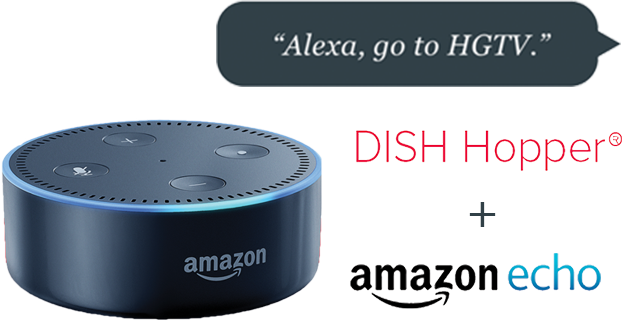 Enjoy Hands Free TV No Integrated With Amazon Alexa
Enjoy completely hands free TV by pairing your Hopper 3 with your Amazon Alexa! You can navigate, play, pause, fast-forward, rewind and search content based on channel, title, actor, genre or sports team all by your voice up to 7 TVs. Simply ask Alexa to do things like "Alexa, launch Netflix," "Alexa, skip forward" or "Alexa, go to channel 300" and more! It's easy to set up and the Hopper 3 has direct integration with Amazon Echo, Echo Dot and Amazon Tap.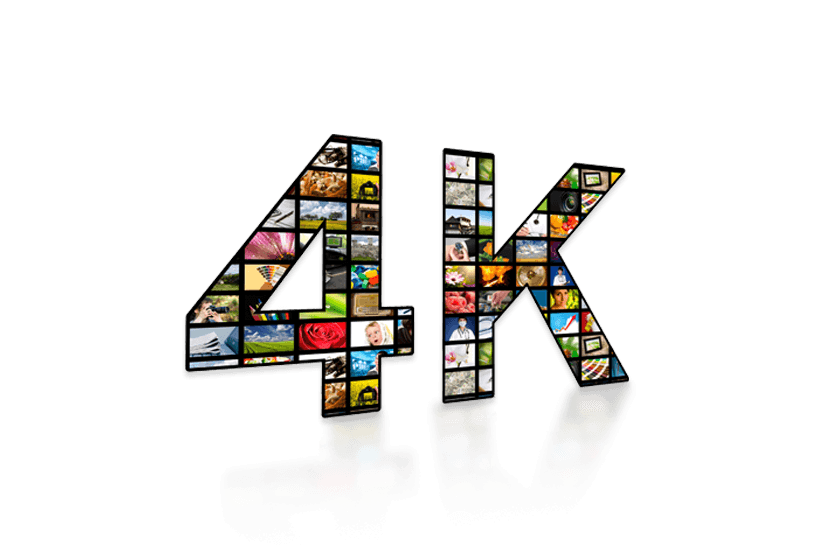 Enjoy TV in 4K
Pair your 4K TV with the Hopper 3 HD DVR to enjoy crystal clear movies, TV shows, telenovelas and more! 4K, also called ultra high definition or UHD, packs almost four times the pixels onto your screen than normal 1080p HD. DISH 4K brings clearer pictures, brighter colors and greater detail on your TV than 1080p. To start enjoying TV in 4K, all you need is a Hopper 3 and a 4K TV. Even Netflix provides a variety of shows and movies in 4K which can be directly accessed from your Hopper 3.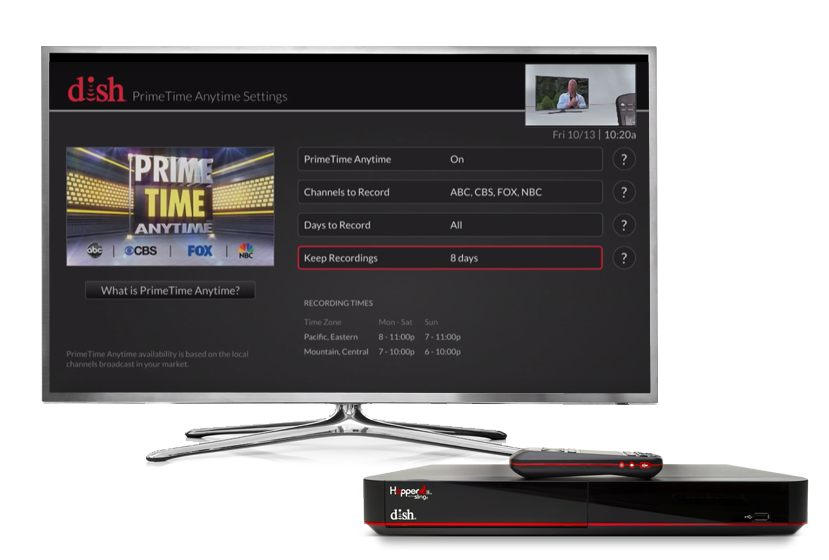 Auto Record Primetime Shows With PrimeTime Anytime
The Hopper 3 HD DVR automatically records primetime shows in HD on ABC, CBS, and NBC. You won't ever have to remember to record your primetime favorite shows from these channels and it doesn't take up any room on your 2 TB hard drive. All primetime recordings are available for up to 8 days after its original air date and all settings for PrimeTime Anytime can be adjusted in the menu.