DraftKings On DISH
Experience the best in live sports betting and fantasy sports with DraftKings on DISH Network! Watch live games in English and Spanish, place bets, and win big, all from the comfort of your couch. With the DraftKings app on DISH TV, you can see live odds and player stats updated by the minute. DraftKings on DISH is the first ever partnership between a sportsbook app and TV provider, so try it out and see the future of sports watching!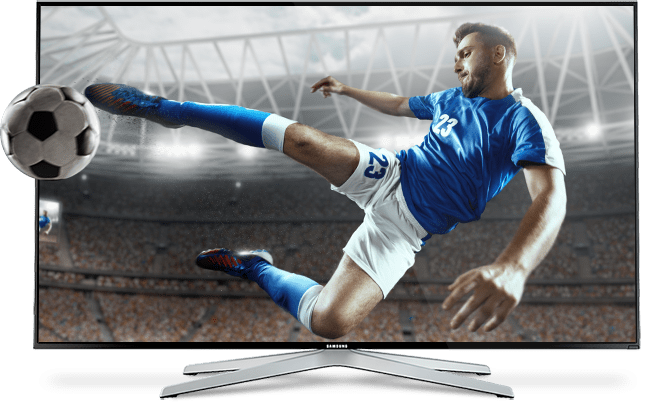 Bet On Live Games
With DraftKings on DISH, you can easily watch and bet on your favorite live games in leagues such as the NFL, Premier League, La Liga, Liga MX, NBA, MLB, and more! As games are played, viewers directly see betting lines change and live stat updates so they can easily track their bets! You can even live bet games to take advantage of favorable lines, thanks to the DraftKings mobile app! If you're interested in switching to DishLATINO today, call us at 1-833-682-2048
MLS, NFL, Premier League, Liga MX, NBA, MLB, and more!
Watch and Record Live Games!
Bet Live With DraftKings Mobile App!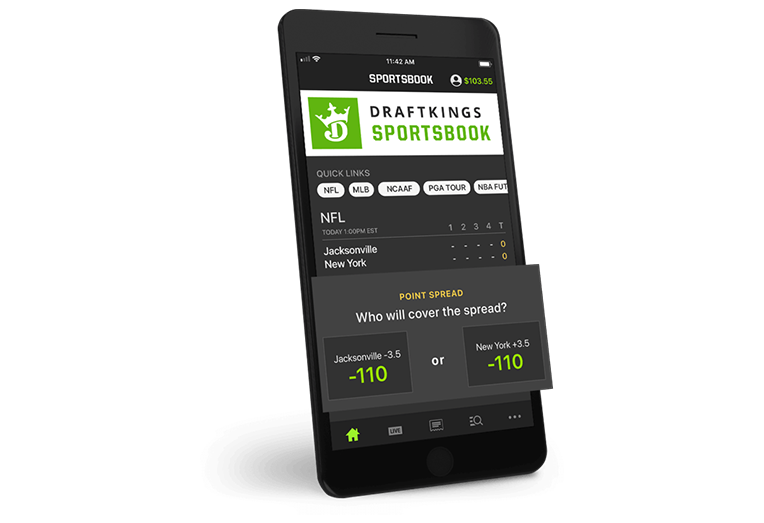 DraftKings App
With the DraftKings app, you can quickly and easily bet on all of your favorite games in leagues all over the world! Then you can watch all of your bets on DISH TV, with live lines and stats so you can track exactly how all of your wagers are going! DraftKings is the #1 Sportsbook app in America, and is constantly offering a number of promotions and special offers, such as same-game parlays or a $500 deposit bonus!
Live Betting Lines and Stats!!
#1 Sportsbook in America!
$500 Deposit Bonus!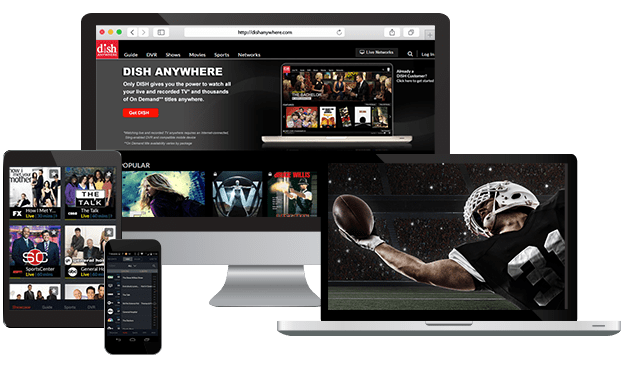 Watch And Bet Anywhere
DraftKings on DISH isn't just for watching your favorite sports at home! With the DISH Anywhere App and DraftKings Sportsbook App, you can bet on games and watch them live, no matter where you are! DISH Anywhere allows users to watch or record all of their programs directly on their mobile devices. Plus, you can see live schedules and scores from hundreds of leagues across the world! To take advantage of DraftKings on DishLATINO today, call us at 1-833-682-2048.
Live Schedules and Scores!
Watch Games Anywhere With DISH Anywhere App!
Call Today at 1-833-682-2048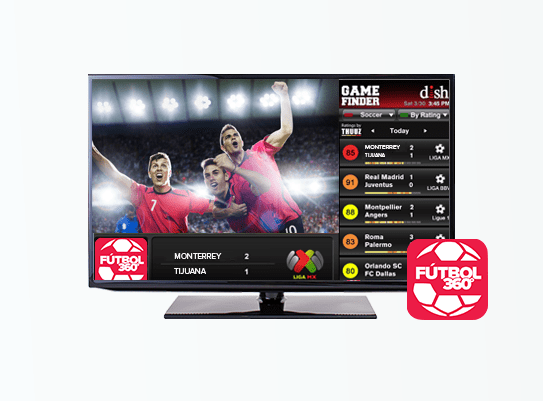 DishLATINO Sports Packages
With DishLATINO, you get the best of Spanish and English live sports including leagues such as the NFL, Premier League, La Liga, Liga MX, NBA, NHL, and more! Plus, you can easily add premium channels such as MLS Direct Kick, Fox Soccer Plus, NHL Center Ice, and more!
Spanish and English Live Games!
Tons of Leagues Across the World!
Add Premium Channels!