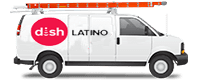 FREE
Standard Installation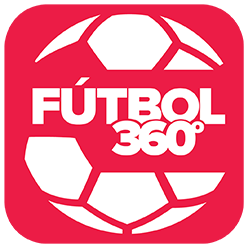 FREE
Fútbol 360 App

INCLUDED
Hopper Duo with Netflix and other integrated apps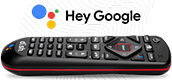 FREE
Voice Remote Control with Google Assistant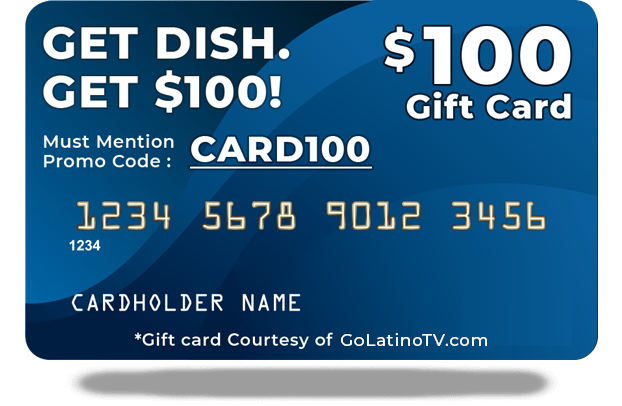 Get DishLATINO & Receive A $100 Prepaid Card* This Black Friday!
For a limited time only: Order a qualifying DishLATINO TV package this Black Friday and get a $100 prepaid gift card!* It will be sent directly to you to spend on whatever you want this holiday season! You'll also receive free premium movie channels for three months, a free HD DVR, a free voice remote, free next day installation where available and more!
Order Today & Get Your $100 Prepaid Gift Card!*
For A Limited Time Only This Black Friday
Free Next Day Installation
*Free ($100) Prepaid Card when you order a qualifying service. Terms and conditions apply, call for details. After 3 mos., you will be billed $30/mo. for Showtime and DISH Movie Pack unless you call or go online to cancel. Voice Remote requires an internet-connected Hopper.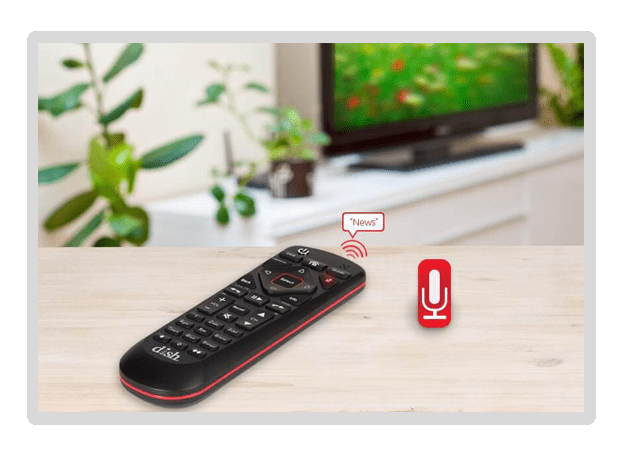 Claim Your Free Voice Remote Today
For a limited time only: when you purchase a qualifying DishLATINO or DISH Network TV package this Black Friday, you'll receive a free voice remote! Our voice remote has advanced voice recognition technology that lets you search live, on-demand TV, and Netflix all at the same time with ease.
Order Today & Claim Your Free Voice Remote!
Search Live, On-Demand & Netflix Simultaneously
For A Limited Time Only This Black Friday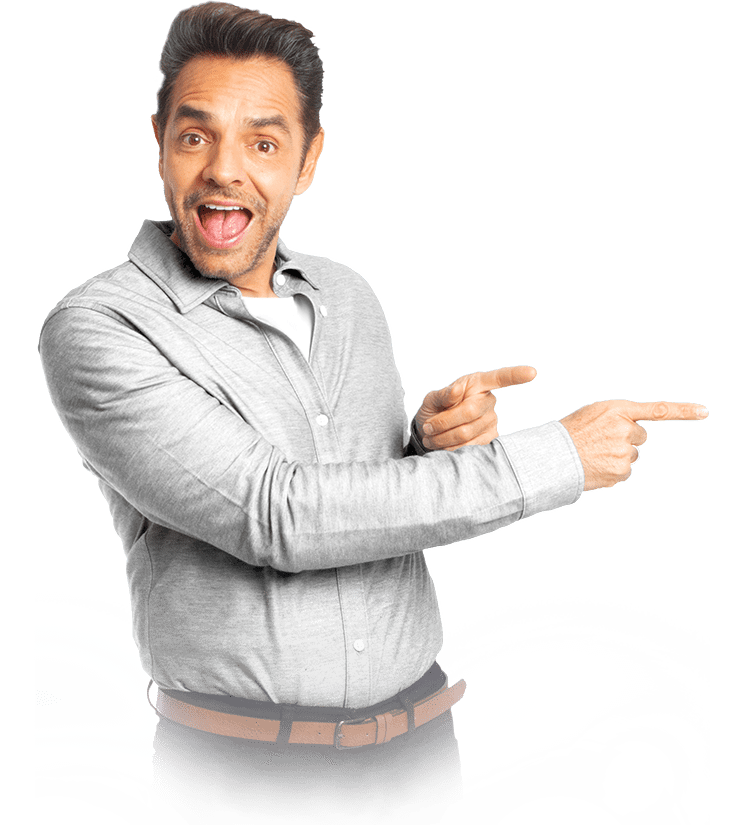 Connect 2 TVs With Equipment Included
Why choose between having DishLATINO in the living or the bedroom when you can have both? When you get DishLATINO TV, your equipment is included for up to 2 TVs at no extra cost to you! So, want to start watching or recording that movie in the living room? Continue watching in the bedroom when you feel like it and enjoy your program without missing a second of it.
Connection To 2 TVs Included
Start Watching In One Room, Continue In Another
Free Next Day Installation Where Available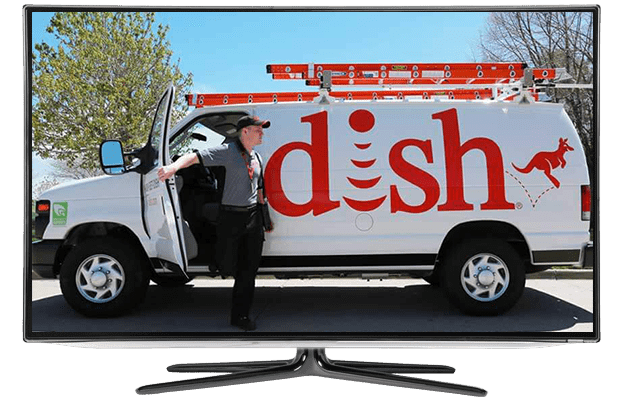 Start Watching Tomorrow With Free Next Day Installation
Order DishLATINO TV today and start watching tomorrow with free standard next day installation! On your installation day, a DISH technician will install everything needed for service and make sure it's working properly before leaving. You'll receive all the equipment included for two TVs and your free voice remote. Appointments are available as soon as tomorrow; call today!
Order Today & Get Free Next Day Installation!
Equipment Included For 2 TVs
Claim Your Free Voice Remote!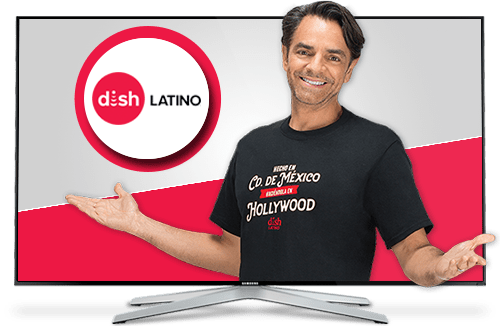 The Best In English + Spanish Programming
Watch all of your favorite channels in Spanish and English, all in one TV package with DishLATINO! With over 270+ channels, there's something for the whole family to watch and enjoy. Tune into popular TV shows, hit movies, telenovelas, cartoons, and live sports on channels like TUDN, Telemundo, Univision, Cartoon Network, Discovery Familia and more with DishLATINO!
Spanish & English Language Programming
Over 270+ Channels!
TUDN, Telemundo, Univision & More!
Free Premium Movie Channels For 3 Months
This Black Friday, get free access to 15+ of the most popular movie channels DishLATINO has to offer from Showtime, STARZ, and the DISH Movie Pack, free for 3 months* when you purchase a DishLATINO or DISH TV package. Start watching the best premium original series, hit movies, documentaries, family programming and more!
Order Today & Get Free Movie Channels For 3 Months!
For A Limited Time Only This Black Friday
Showtime, STARZ, DISH Movie Pack & More!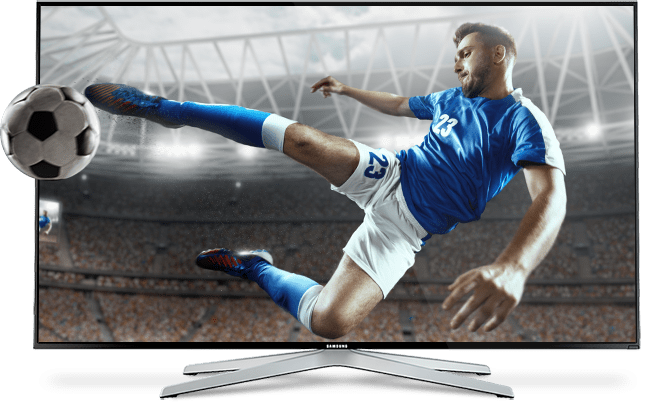 Watch Up To 6 Games At A Time With Fútbol 360 App
Can't decide between which soccer game to watch? We've got you covered. With Fútbol 360 you can select up to six different matches to watch simultaneously on your TV. Plus, with our Fútbol 360 mobile app, you can stay up-to-date on all the latest action, news and scores of national and international matches. While at home you can check the calendar on our Hopper 3 HD DVR to easily see all the upcoming events and set your new DVR to record them all!
Watch 6 Soccer Games At The Same Time!
Watch The Game, Lookup Scores, And More
National & International Matches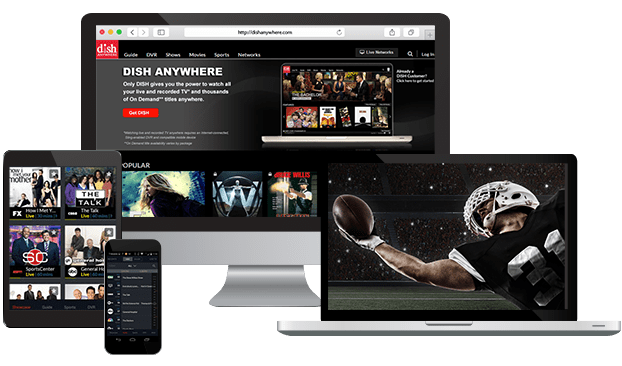 Take Your TV On-The-Go With DISH Anywhere
Never miss out on the newest episode of your favorite TV show or sports event ever again with DISH Anywhere! Enjoy live, recorded and on-demand content on-the-go anywhere you are on your phone, laptop or tablet. Just download the DISH Anywhere app, sign in and start watching! DISH Anywhere is included for free with every DishLATINO And DISH Network TV package.
TV On-The-Go Anywhere With DISH Anywhere
Free With Every DishLATINO TV Package!
Start Watching On Your Phone, Laptop Or Tablet Today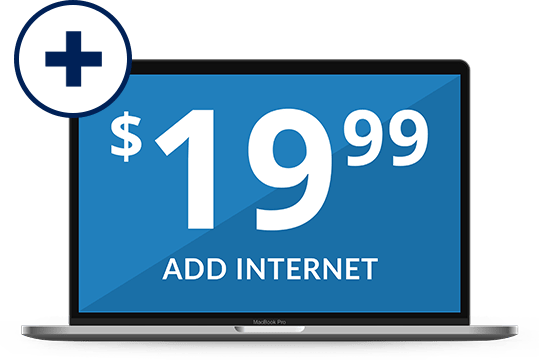 High Speed Internet Starting At Only $19.99/Mo
Enjoy the freedom to choose what internet provider and plan you want with DishLATINO! We've partnered with the top internet providers across the country to bring you affordable high speed internet as low as $19.99 a month. Whether you're looking for DSL, cable, fiber or satellite internet, our team of internet specialists will help you find the fastest internet plan available where you live that fits within your budget.
High Speed Internet For As Low As $19.99/Month!
DSL, Cable, Fiber, Satellite & 4G LTE Internet Plans
True High Speed Rural Internet Plans Are Available!